Happy Friday! Linking up with Darci, Christina, Liz, and Natasha for another Five on Friday post.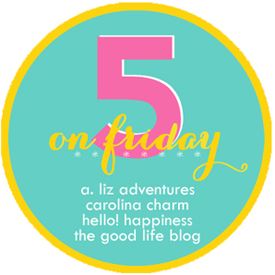 01.  You've Been Booed – We have been having fun booing our neighbors.  Hudson keeps asking if we can do it again.  We have to leave some of the houses for our friends to boo. 
Check out the free printable set I created in case you missed it earlier in the week.
02.  Decorating – We've also been busy decorating for Halloween.  See more here.
03.  DIY Glitter Skull Print – I am loving this tutorial by The Glitter Guide.  Check it out here.
04.  Boo Calligraphy Printable – I love this cute calligraphy printable.  Download it here.
05.  Making Things Happen – I'm off to Making Things Happen this weekend.  I feel like I have been awaiting this day for so long!  I am beyond excited for the experience alone.  Am also excited to hug the necks of some of my friends including Ashley and Whitney!
Have a great weekend!