Hi ladies! Linking up with Darci, Christina, Liz, and Natasha for another Five on Friday post.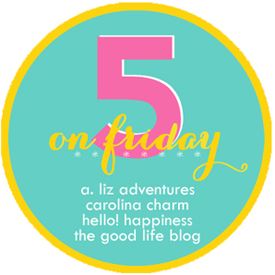 1.  Boo iPhone Wallpaper – I am all about decorating for holidays in every sense.  Including darling iPhone wallpapers like this one.
2.  Free Halloween Printables – these free printables are darling.  Definitely printing some out for my kid's school parties.
3.  Painted Pumpkins – Aren't these painted pumpkins so cute?  Swooning over the gold!  I would pile them into a large dough bowl.
4.  Halloween Party Invite – If I were throwing a Halloween party this year I would definitely be purchasing this invite.  So darling!
5.  Potato Print Ghosts – These potato print ghosts look like something my kids would love.  They are all about stamping right now.