Happy Friday!  Linking up for Five on Friday with Darci, Christina, Liz, and Natasha.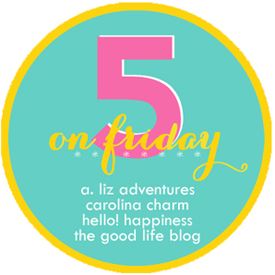 01. Exterior Paint Colors – We are mulling over exterior paint colors and are 99% sure we're going with these two colors.  The Clarksville Gray looks much lighter up than their sample.
Benjamin Moore Clarksville Gray for the brick
Benjamin Moore Texas Leather for the trim
02.  Head shots – My talented friend, Ashley, took a couple of head shots for me the other night.  So strange to be on the other side of the camera.
03.  Scentsy Halloween Warmer – My hubby bought me this cute Halloween warmer.  I love Scentsy products but their warmers haven't always gone hand in hand with my home decor style.  So, he purchased a Scentsy silhouette warmer that has interchangeable sleeves.  I'm currently burning it with my fall favorite, pumpkin roll.
04.  Creating White Space – My friend, Erin, of the Blue Eyed Bride is doing a 31 day series of Creating White Space.  It is a must read!  So needed in my life.  Are you reading any other 31 Day series that I must check out?
05.  Spinach and Artichoke Bacon Chicken Spaghetti Squash  – We tried this delicious dish this week.  If you are a fan of spaghetti squash it's a must try.
Have a great weekend!