Happy Friday lovelies!  Linking up for Five on Friday with Darci, Christina, Liz, and Natasha.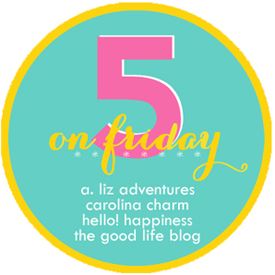 1.  Strawberry Picking – Ella and I had a playdate last week to pick strawberries with friends.  It was our first time to the berry farm and we had a lot of fun.  We'll be back in a couple of weeks when the blueberries are ready.
2.  Family Video Shoot – The amazing Lindsey of Lenae Photography captured our family video portrait last week.
3.  Fruit & Coconut Water Popsicles – We are going to try our hand at making these amazing fruit & coconut water popsicles.  Don't they look delicious and healthy?
4.  Screen Saver –  Last week I posted this on my Instagram as a reminder to pack in as much fun as we can into these long summer days.  I added it as my phone's lock screen as well to help me be present.
5.  Speaking of Summer Fun – My hubby surprised the kids with this fun water slide.  It is all that they've wanted to do when at home.